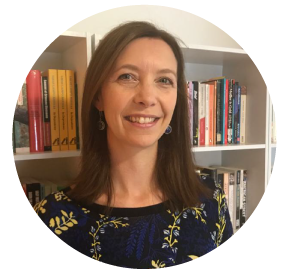 Laxfield Literary Associates was founded by Emma Shercliff in 2020. 
Emma has over 20 years of experience in the publishing industry. She has worked for publishing houses in Paris, Melbourne, Abuja and London, and for the British Council in Nigeria and Iran. Emma was formerly Managing Director of Macmillan English Campus, and Head of Export Sales at Hodder Education. She was Sales & Rights Director of Cassava Republic Press UK, an award-winning independent African publishing company, until 2019. She was Publishing Director for Ankara Press, an African romance imprint launched in 2014, and conceived and coordinated the acclaimed Valentine's Day Anthology (2015), which featured contributions in multiple languages from authors and translators across Africa.
Emma volunteers as a manuscript assessor for the African Writers' Trust and sits on the Advisory Board for the Centre for Book Cultures and Publishing, University of Reading. She has spoken on industry panels and at publishing conferences including the Salon du Livre in Geneva, the London Book Fair, the Emirates Literary Festival and the Abu Dhabi International Book Fair. She regularly chairs local literary events, including at the Primadonna Festival and the National Centre for Writing.
She lives in Suffolk.
"I was spurred to establish Laxfield Literary Associates in part by a report published in April 2020, which called for more literary agents to move outside of London in order to make the route to publication more accessible and representative. The Common People report also included testimonials from authors whose experience of agents was a negative one, and who felt that the agenting process was closed to them, unnecessarily secretive and difficult to navigate. I wished to establish my own agency to build on the spirit of collaboration and openness which represents the best of the publishing industry and, above all, to provide each author with the bespoke support they need." 
We provide representation for authors in Norfolk and Suffolk, and writers from under-represented backgrounds. We are particularly interested in working with authors based in Africa & the Caribbean, the Middle East, Afghanistan and Ukraine. We provide a complete agency service, with a focus on author care, dialogue and transparency.
Isobel Dixon, MD, Blake Friedmann Literary Agency
Chris Gribble, Chief Executive, National Centre for Writing
Abubakar Adam Ibrahim
Sarah Ladipo Manyika
Gaby Wood